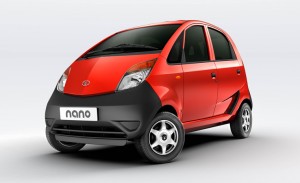 Tata Motors recently announced its Fixed Deposit plan, which is open for subscription to Resident Indians, NRIs, HUFs and Registered Societies, among others.
The fixed deposit plan has generated quite a bit of excitement, as it gives a yield of 12.83% on its 3 year — Cumulative Deposit Plan. Remember, this is the yield and not the interest rate. The interest rate remains 11%, which is still pretty high for a fixed deposit.
I think the frenzy generated by the launch of Tata Nano — the cheapest car in the world has easily over-shadowed the credit downgrade of Tata Motors to B+ by S&P (second one since last December).
From FT:
"S&P cited deteriorating cashflow stemming from Tata's $2.3bn acquisition last year of Ford's Jaguar and Land Rover marques as among the reasons for the downgrade – the second by S&P since December."
Tata Sons is the parent company of Tata Motors and is one of the oldest, biggest and most reputed Indian conglomerates. So it is difficult for most Indians to even consider the idea that Tata Motors will default on its debt — S&P or no S&P, and of course the recent crisis where large banks and insurers are stuck holding toxic / legacy — AAA paper — has raised a lot of questions on the credit rating agencies themselves.
Tata Motors Fixed Deposit Plan Schemes
Here are the two schemes that an investor can choose from:
Scheme A
Quarterly Income Plan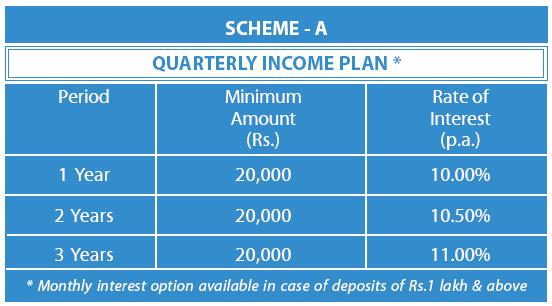 Scheme B
Cumulative Deposit Plan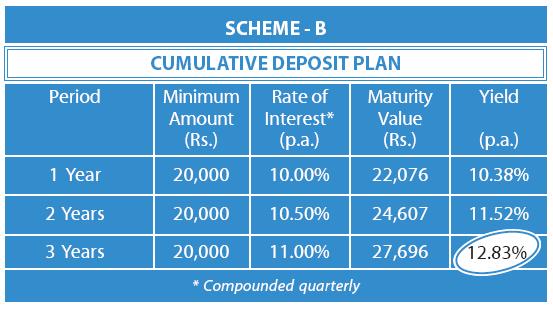 Tata Motors Fixed Deposit Plan – For NRIs
NRIs can invest in the Fixed Deposit Plan if they deposit the amount from their NRO Account and this amount doesn't represent an inward transfer from a NRE / FCNR (B) account. Interest will be deposited in this NRO Account and NRIs need to submit their Indian address while making the application.
Tax Deduction at Source
Tax will be deducted on source from the interest of this Fixed Deposit Plan according to the provisions of the Income Tax Act 1961 for residents and NRIs.
For NRIs — the tax will be deducted at source, as the current provisions of Income Tax Act 1961 doesn not allow interest exemption on interest earned from deposits with companies.
Subscription to Tata Motors Fixed Deposit Plan
You can subscribe to this plan through your broker.  ICICI Direct has a link to it where you can subscribe to it online. If your broker doesn't have the facility to subscribe to this plan — then you can also submit the application form at select bank branches.
Tata Motors Contact Page
This site is not related to the Tata Motors FD in any way, and if you applied for the FD and haven't received any acknowledgment, please go to the Tata Motors page for investors.
Link for Tata Motors Investors Page
On this page, there is a phone number that you can call, and an email address that you can use to write to them about your concerns. Please use those resources to get an answer to your question.
Image Source: Tata Nano Gallery
Disclosure: I have not applied to this fixed deposit plan at the time of writing.
This site has regular features about IPOs, FDs and other investment ideas, if you would like to get that content by email, please click here.
Update: Tata Motors Investor Relations link included at the end of the page.