I see a lot of mutual funds that are coming with something new for Indian investors, like the Mirae Korea fund or the JP Morgan JF Greater China equity fund, and the ICICI Prudential Oil fund brings something new to Indian investors too.
This is the first fund that allows investors to take long term calls on the price of international crude oil. Now, the straightforward way to do that would be by taking positions in crude futures. However, since regulation doesn't allow that, this fund will invest in foreign debt securities, which track crude oil.
The ICICI Prudential oil fund is benchmark against the West Texas Intermediaries crude oil prices traded on the New York Mercantile Stock Exchange.
There are two important points that emerge from our knowledge of the ICICI Prudential oil fund so far:
It invests in debt, but don't think of it as a debt fund: Normally people tend to think of equities as risky and debt as safe. So, it is a natural reaction to think of this fund as a relatively safe fund because it invests in debt.  If you were headed in that direction, then stop right now. Although this is a debt fund, it will really track the prices of crude oil, which as you all know – have been quite volatile in the past few years.
Investing in foreign assets exposes you to an additional currency risk: Whenever a fund raises money in one currency and invests in another, — it exposes it to an additional currency risk. This means that currency fluctuation can also eat into your profits. This is not a risk that a lot of funds face, so it is good to be cognizant of this.
These are points that you should keep in mind, but the real purpose of investing in this fund would be your bullishness on oil prices.
If you don't think that oil prices are going to rise, then there is no point looking at this fund. Right now there is no direct way for Indian investors to gain exposure to oil prices. This fund changes that and gives you an option. Just because you have an option doesn't mean you take it, but it does give you an option.
Here is how crude prices have moved in the past decade. In principle, this fund should move in tandem with oil prices, but only after a year or so of its launch will we know how precisely it tracks oil.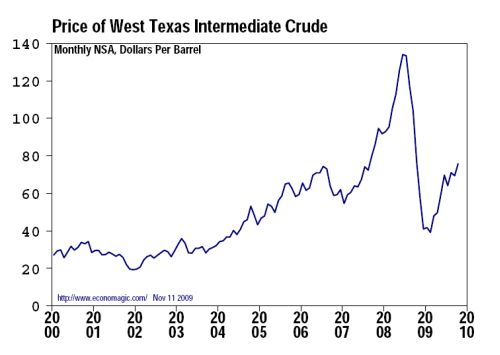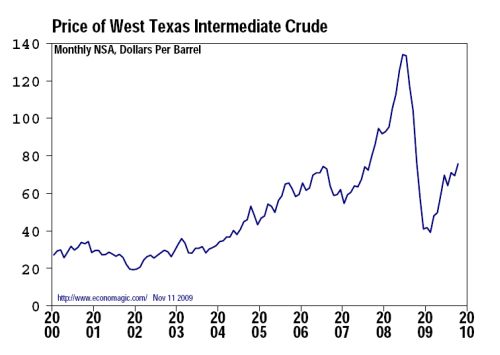 The last thing I'll note about this fund is that it has an expense ratio of 2.25% of assets.
If you are bullish on oil prices, then this is a fund that lets you take such a position, but if you are not, then you should give this a pass.