I was surprised to see this graphic in the Globe and Mail, which surveyed people in various countries and asked them if they'd like to move to Canada.  Specifically, they were asked to agree or  disagree with the following statement:
'If I had a choice to live in Canada or stay in my current country, I would move to Canada'.
Here are the results.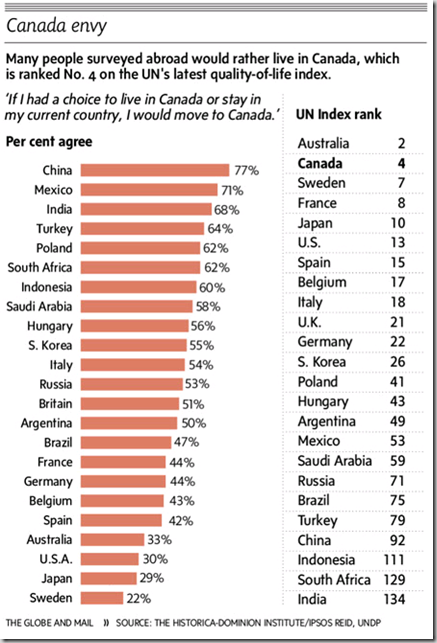 These numbers look very high to me no matter which country I look at; more than half of all Brits want to move to  Canada? And more than three fourths of China? But, in general, it looks like a lot of people do look at Canada very favorably.
I thought I'd compare this data to Ethnic Origin numbers from Wikipedia, and here is what I found: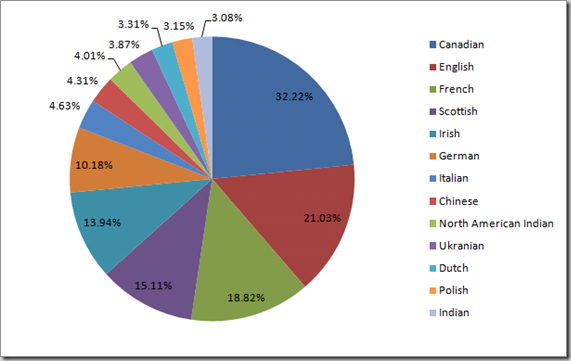 Mexico doesn't figure at all, but a lot of other countries have good representation in Canada, and probably that is what prompts people from all over the world to want to go there. If you already have someone you know living in a foreign country, it becomes that much easier to think that you yourself can move, and have a good life there.