Someone asked me how to change the color of a bar graph in an Excel sheet, and I thought I'd write a quick post about it since it is a fairly straightforward thing to do.
Say you have a bar graph which displays two parameters – Good and Evil, and Excel throws up a graph like this: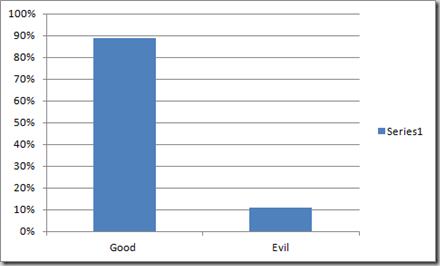 Now say you want to change the color of these two bars to green and red. The guy who asked me about this was right clicking on a bar, and then selecting a color from the "Shape Fill". The trouble was that it was coloring both the bars like this.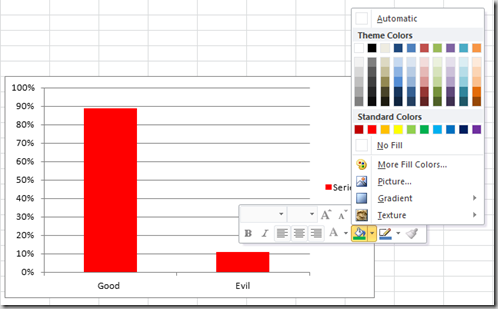 Instead of this – double click one bar, and it will open up the "Format Data Point" dialog. Next select "Fill", and then "Solid Fill". Select the color you want from there, and it will only color the bar you have selected.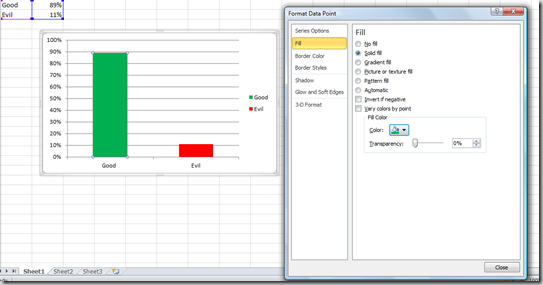 It just takes a few seconds, once you know it, but knowing it sometimes takes a few hits and misses.