The big news today has been the strong first quarter GDP growth logged by the Indian economy. At 8.8% over last year, this has been quite a good quarter, and the major contributors were manufacturing and trade, hotels, transport and communications.
This is how the data breaks out (green is this year's).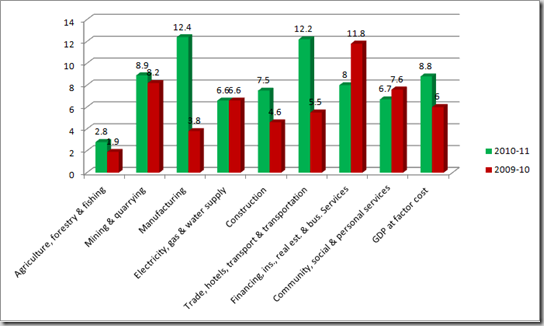 Agriculture is a bit slow, but given the good monsoons this sector should do well in the rest of the year.
As far as the contribution of private or government sector is concerned there wasn't much change, though the change of capital formation which indicates capital investments in the economy slowed down a bit. Here is how that looks: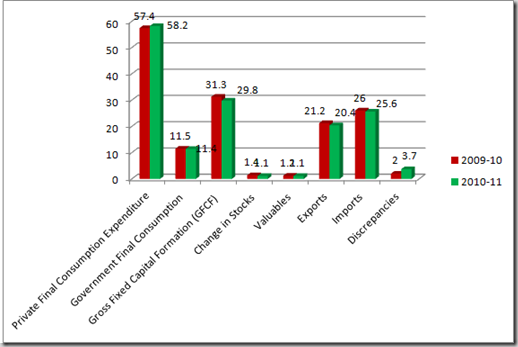 While the low base has helped the GDP growth number rise a bit, this has been a good performance, and hopefully India can clock a healthy GDP growth number this year with inflation in check.