This is another post from the Suggest a Topic page, and today I'm going to write about how you an access the P/E ratios of various Indian sectoral indices and a few thoughts on this data.
The new NSE website makes it quite easy to get the P/E, P/B, Dividend Yield on all the main indices and here's how you can do that.
First go to the NSE website and look for Products –> Indices.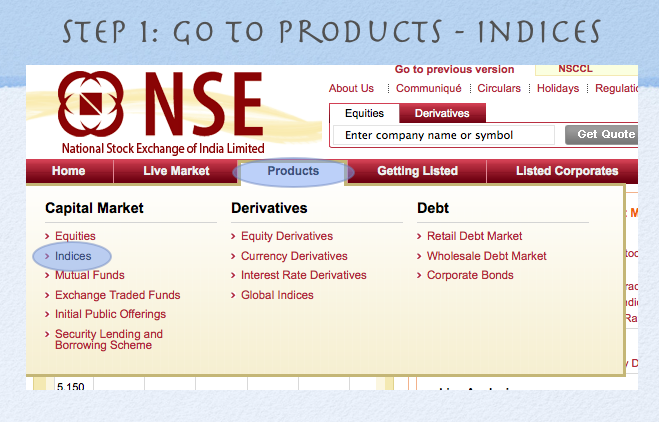 Next, look at Historical Data, and View P/B and Dividend Yield.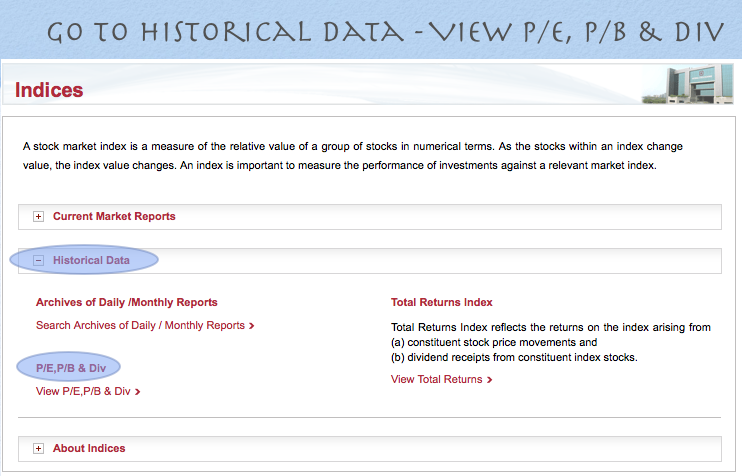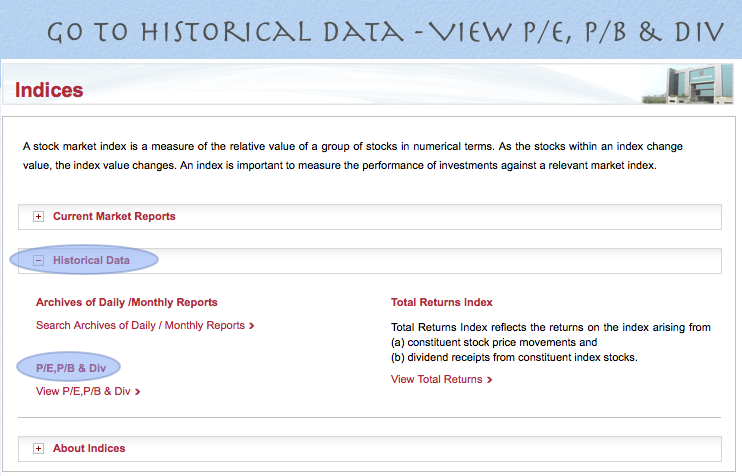 And finally select an index and a time period to generate data for that.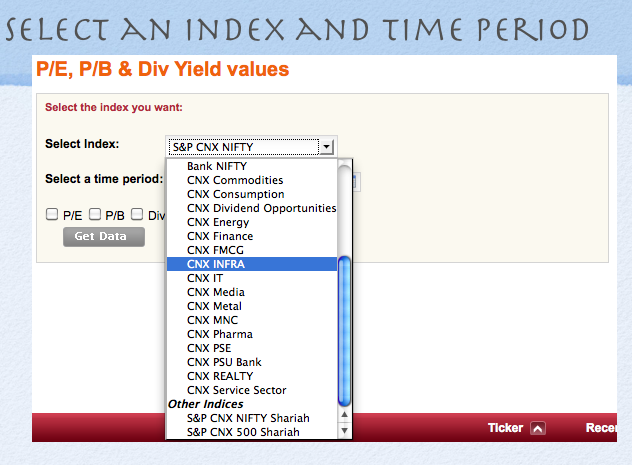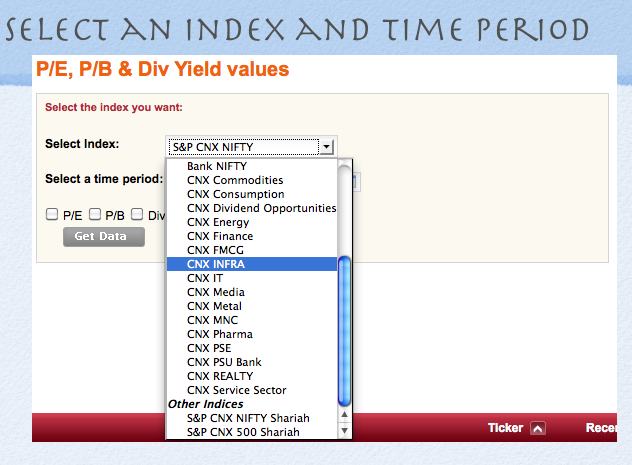 The second part of the question was what is the average of the various indices, and if this information is even useful.
I don't know how useful the average will be and my guess is that you are better off looking at a median and that too just for reference, and specifically to tell you of extreme situations.
A chart that I have used here quite often is the historical Nifty P/E Ratio data, and here is the latest chart for data from Jan 2001 till yesterday.
If you look at the chart above you will see that the Nifty P/E has never gone above 28, and has never fallen into single digits either.
So, when the P/E of this index is close to these numbers it gives you an indication that the market is cheap or expensive.
But, that's only in hindsight.
In real time – you can't be sure if the world is going to come to an end or if the world has discovered a new system whereby old economic cycles don't matter anymore.
I think a great example of this is my own post from October 2008 in which I wrote about P/E ratios being the lowest in the past 8 years, and despite that investor interest being very very low in the stock market.
If you can remember the mood, and I certainly can – you will remember that the share market was the last thing that anyone wanted to talk about.
So, my take on the P/E ratio is that it can be and is indeed a useful measure but I'm really skeptical of people who say we will start investing when the P/E falls below this level, and start selling when the P/E rises beyond that level because I haven't seen that working well in the real world.