Thanks to everyone who participated in the Perfios free give away, and especially to those of you who patiently interacted with me to get your names added to the list when it wasn't there and helped me build the final list.
I'm grateful to Perfios for graciously sponsoring this give away, and following up with me for over two months to get the whole thing going.
I used this Random Number Generator from Random.Org to generate five numbers, and the winners are the people who correspond to the five numbers in the list.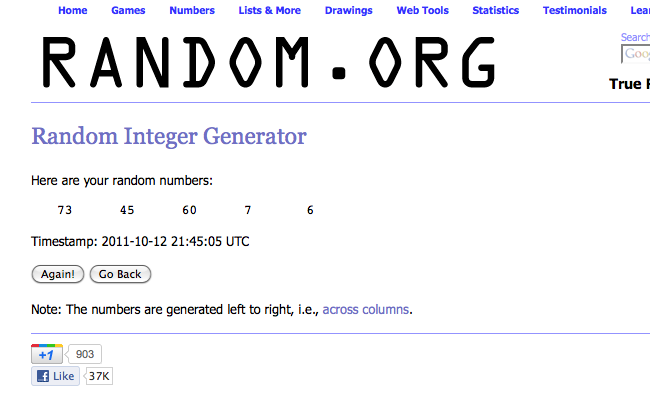 73 – Muppaneni Rajesh
45 – Anurag Sharma
60 – Jignesh Modi
7 – Ani Patharathil
6 – Sivakumar
I will send the winners individual emails, and connect them with the Perfios team so that they can take it forward from there.
Once again, thank you to all of you for entering the contest.