Regular readers know that I'm trying to create a directory of financial services providers here, and from time to time I invite financial advisers who have been answering questions on the comments section sincerely to create a profile for themselves. There are presently just 3 profiles on the site, and Jitendra's is the fourth one.
This number is so low because the profiles are invitation only, and the only way to get an invitation is to answer questions sincerely in the comments section.
With that said, here is Jitendra's profile.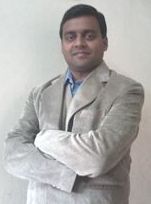 Jitendra P.S.Solanki, Certified Financial PlannerCM   and IIT-Roorke  Alumni

Employment Status:Â Self Employed
Organization: JS Financial Advisors
Blog:Â www.yourpocketmoney.com
Services Offered:Â Fee-based Financial Planning, Services on Various Elements of Financial Planning, Consultation including Hourly Fee Based Services.
Email:Â jsfadvisors@gmail.com
About:
Jitendra P.S. Solanki is Founder of JS Financial Advisors. A management graduate from IIT Roorkee he has 10 years of experience in financial services and started his venture after becoming a CFPÂ in 2010.
Professional. He is amongst the few financial planners in India who are actually into creating comprehensive financial plan for their clients.
Financial Planning: Is not a rocket science but a very dynamic process which not only provides a direction to financial decisions but also help in accommodating changes in your life easily. The concept has been highly misunderstood by most people which need to be clarified so that Financial Planning is accepted in the right manner. I always believe "More than physical health, financial health is the key to manage your financial well-being".
Services: JS Financial Advisors specializes in fee based comprehensive financial planning services to people across the globe. For meeting needs of various individuals we also offer services on various elements of financial planning like Retirement,Insurance,Investment, Portfolio Review ,estate Planning and Consulting. Recently we have added hourly based services. One of the niche service we are going to add is Financial planning for families of special children's in association with my spouse who is a doctor in the concerned area. The services will be announced soon.
Experience:  After completing my MBA from IIT Roorkee , I have been associated with brands like DCB Bank, HDFC Bank,MotilalOswal wealth Management. My last assignment was with a broking outfit KassaFinvest in Delhi as Head –Distribution.
Beyond Financial Planning:
Doing research & analysis of various financial products is my keen interest. I have been been conducting various training programmes for IFAs and Students pursuing CFPs. I was also involved with one of the large AMC for imparting training to their IFAs in northern India on various personal finance topics.
Financial Literacy: I have started www.yourpocketmoney.com to generate awareness on various financial planning issues.  I have been writing numerous articles on my blog to help people understand and take important financial decisions without getting trap in the misseling prevailing in the industry. Also, I have been conducting workshops in various corporates for their employees and have tied up with various institutions to spread financial literacy through such programmes.
Media:Â I have written numerous articles, case studies and answered queries of readers in various publications to spread financial planning Awareness. Business Bhaskar, Indian Express, Money Mantra Magazine, Rashtriya Sahara are the prominent ones. The details can be viewed at http://www.jsfinancialadvisors.com/js-media.html
Memberships and Association: Currently, I am amember of The Financial Planners' Guild, India, a professional body of practicing Financial Planners with the motto of creating awareness on Financial Planning among the public.
Fees:Â I currently charges Rs 12000-15000 for comprehensive financial planning; Rs 1500-6000 for various elements of financial planning and hourly fees for consultancy services is Rs 1000/hr.Fee for niche services will be announced soon.