I recently received a comment from a reader about investing in company fixed deposits, and I thought I should do a post about some important things to keep in mind while investing in company fixed deposits.  So, here is a post with a few pointers on company fixed deposit.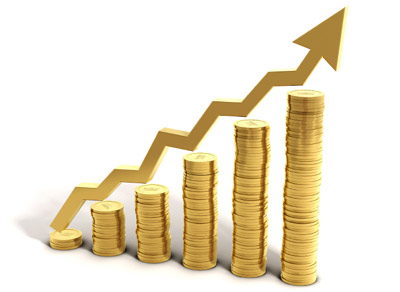 1. Company fixed deposits offer better interest rates than banks

You probably know this already but it is an important enough point to be on top of the list. Company fixed deposits will give you a higher return than comparative bank fixed deposits. This is because of the additional risk, for example the DHFL fixed deposit that was concluded a few months ago offered interest rate of 9% per annum, when the highest any bank was offering was 7%.
2. Additional risk
Company fixed deposits have higher risk than bank fixed deposits because these type of deposits are unsecured, if the company goes bust you will lose your money, and unlike banks, they don't have any backing of the RBI. A lot depends on the performance and reputation of the company of course. A strong company that regularly pays out dividends and has no losses is perhaps a good bet, whereas a company that has made regular losses should raise eyebrows.
3. Company fixed deposits are rated by Rating Agencies
The rating agencies hand out ratings to the particular offering, and that can help you make a decision. For example, The Shriram Transport Finance FD scheme was rated tAA (investment grade) by Fitch. These ratings can help raise flags if any offering is rated low, and you can possibly avoid such fixed deposits.
There was a comment that asked what the RBI rating of a fixed deposit was, but RBI does not rate company fixed deposits, and in case of default by the company – RBI is not going to back them in any way.
4. Company fixed deposits may be unsecured
Company fixed deposits may be unsecured debt, which means there is no underlying collateral, and in case of default, you won't get the funds back by selling off your documents.
5. TDS on Company Fixed Deposits
If the interest you get from the deposit is less than Rs. 5,000 in a year, then there won't be any TDS on it. You can think about spreading your investments in multiple fixed deposits if you foresee a situation where your interest is going to be larger than Rs.5,000 from one fixed deposit.
6. You could keep a shorter horizon
Normally, a  higher time period will get you higher interest rates, but if you are not very comfortable with investing money in a company fixed deposit then you can select a shorter time frame like a  year.
Like most investing decisions, whether you invest in these things or not, and how much money you do will depend on your particular circumstances. If you prefer safety over everything else, then it is best to leave these things alone. If you have a moderate risk appetite then you might as well try investing money with some of the better known companies.
Image: Bhautik Joshi
Update: The earlier version said that company fixed deposits are always unsecured debt. This is not always true, in some cases they issue secure debt as well.