I got a slight variation of this question in a comment the other day. Right now there isn't an oil ETF in India (see oil ETFs listed in USA), and I couldn't find any mutual funds that track crude oil prices also. If you know of any, please leave a comment or email me, and I will include them in this post.
A few months ago I had written about the new fund offer of the ICICI Prudential Oil Fund, which could have been a candidate, but that fund never took off.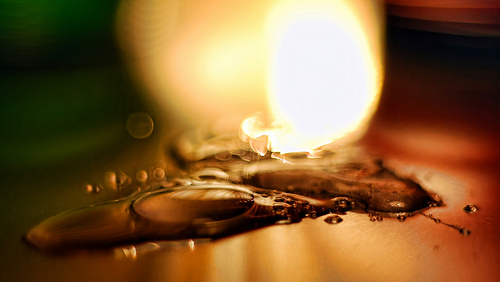 There are several mutual funds that invest in oil and energy related companies, so that is one way of getting an exposure to crude. But then again, there could be a situation where oil prices rise, and your mutual funds don't, especially in India where the oil companies absorb some of the price rise from being passed on to the customer. So doing this may not be a good way of tracking oil prices.
I can think of two other ways of tracking crude oil in India, but I don't have any experience in either one of them, so I don't know how far this is feasible or what the pros and cons might be. If someone has a first hand experience in either of these then please leave a comment or send me an email.
1. Commodity Trading: The first way is by commodity trading, and buying Brent Crude Oil Futures or Crude Oil futures in one of the commodity exchanges in India. A lot of brokers allow this facility, but you have to request access to this individually, and on approval, this facility will be activated.
2. Buy overseas Oil ETFs: Some time ago, Indian brokerages opened up the facility to buy international stocks by opening up "Overseas Trading", and this may be another way of getting exposure to oil. Get this facility open for you, and buy oil ETFs trading abroad.
Again, let me emphasize that I have no experience of either of these methods, and I don't know how far they're going to work, these are just ideas that I had, and if anyone has any practical experience with trading oil in India, then please share.
Photo Credit: …-Wink-…