Last week a reader emailed to ask me if there's a way to sort email by Sender in Gmail like the way it is in Outlook. People who use Outlook for their work probably use the "Arrange By From" function a lot, and it's a very handy thing too.
That feature is also available in Gmail, but it's not as visible as the one in Outlook, and as a result I think not many people know about this.
In order to use that you have to simply go to the Search Gmail box in the top section of your Gmail and type "from:onemint@gmail.com".
This will show you all the emails that were sent by onemint@gmail to you and works pretty much like the Arrange By From filter in Outlook.
The only difference is that if you have the "Conversation" view on then you will also see other emails that were part of the conversation.
Sometimes, I find it handy to first turn off the Conversation view and then use this filter.
You can turn off the Conversation view by going into Options – Â General – Conversation view off and then search using the from filter. This is shown below.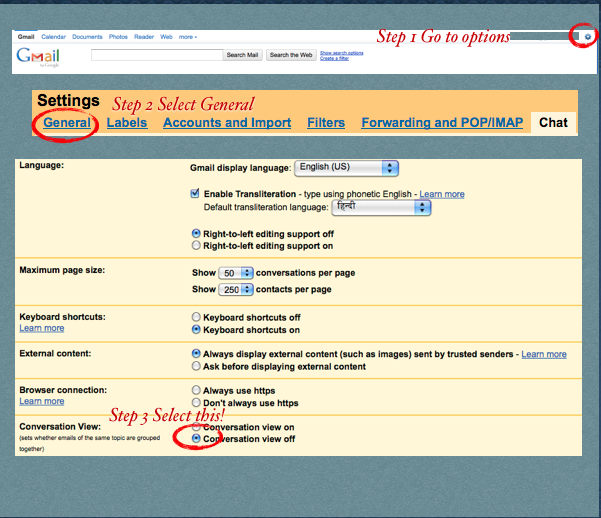 Along the same lines, there is another useful filter called "is:unread". Using this filter will show you all your  unread email.
I often combine this with the from filter if I have a feeling that someone sent me an email that I somehow missed and is now buried at page 6.
For example: [is:unread from:onemint@gmail.com ]
This will show you all the unread emails sent to you by the email address you type in.
Like the Gmail chat list feature – this is quite simple to implement, and is very helpful as well.