Regular readers know that I'm trying to create a directory of financial services provider here, and from time to time I invite financial advisers who have been answering questions on the comments section sincerely to create a profile for themselves. There are presently just 2 profiles on the site, and Furqan is the third one.
This number is so low  because the profiles are invitation only, and the only way to get an invitation is to answer questions sincerely in the comments section.
With that said, here is Furqan Qureshi's profile.
About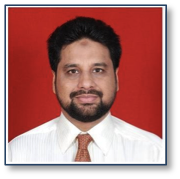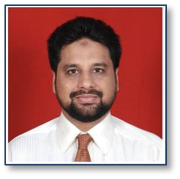 Furqan Qureshi has over 20 years experience in the field of Investment and taxation.  He was a practicing Tax Consultant from 1989 till 1994 when he shifted focus to investment advisory.
In 1995 he founded a SEBI registered firm viz FURQAN INVESTMENTS. The object was and is to help clients gain more through various investment avenues that opened up with the liberalization of Indian economy.  In this endeavor his immediate future goal is to equip himself with CFP qualification.
He is a Founder Member of Financial Advisors Association of India (FAAIDA)
An association Financial Advisors formed under the guidance of Mr S Swaminathan of the popular financial portal www.myiris.com.  The objective of the association is to enhance the knowledge and skills of its members. Faaida members are committed to a high level of ethics and professional standards.
He is also a Founder Member of Rahmatiya Educational Trust
A Trust registered in 2005 under the Registrar of Trusts, Thane, Mumbai.
This trust provides educational material and monetary help to poor students.
Our online presence:
We are:
SEBI Authorised Investment Advisors.                (SEBI Regn # INS013434514)
AMFI Registered Mutual Fund Advisors             (AMFI Regn # 022-002020C)
IRDA Approved Insurance Advisors                   (IRDA License # 60013046)
 Our Associates:
We offer:
Investment Advisory Services: