The dates for the Hindustan Copper FPO have been declared recently, and this issue is going to open on 6th December 2010, and close on the 9th December 2010, and I thought I'd do a post with the financials, capital structure, and a brief summary of what it does now, and update the post when pricing is out later.
Like several other disinvestment companies, Hindustan Copper is also the only player in its field and is a commodity company.
Hindustan Copper is the only copper ore producing company in India, and has access to over two – thirds of India's copper reserves. The company mines copper ore, is engaged in concentration of copper ore into copper concentrate, and also does smelting, refining of copper ore into saleable products like cast wire rods, wire bars, and copper cathodes.
Here is a break up of Hindustan Copper's key production and sales volume for the last three years from its red herring prospectus.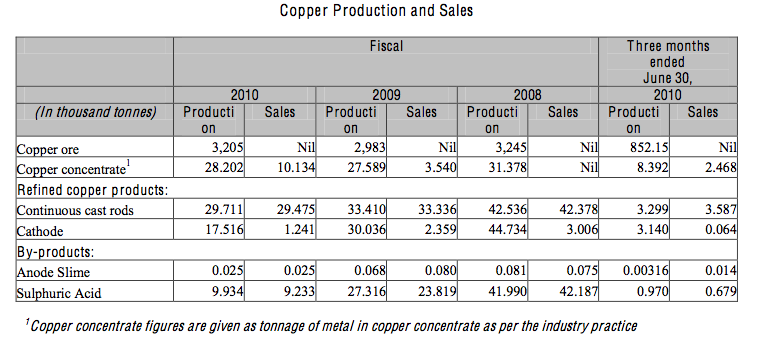 The prospectus goes on to state that the company's primary product will be copper concentrate rather than refined copper products in the future as they plan to expand the production capacity from 3.21 MTPA to at least 12.41 MTPA by the end of fiscal 2017.
Hindustan Copper FPO Issue Structure
This FPO consists of fresh issue of shares as well as existing shares from the government which means that part of the proceeds will go to the government, and part of them will go to the company.
The way the issue has been structured is that the government is going to sell 10% of the existing capital, and the company will issue new shares which will be equal to 10% of the existing capital. So, half of the money from the proceeds will go to the government, while the other half will go to Hindustan Copper. Here are the details.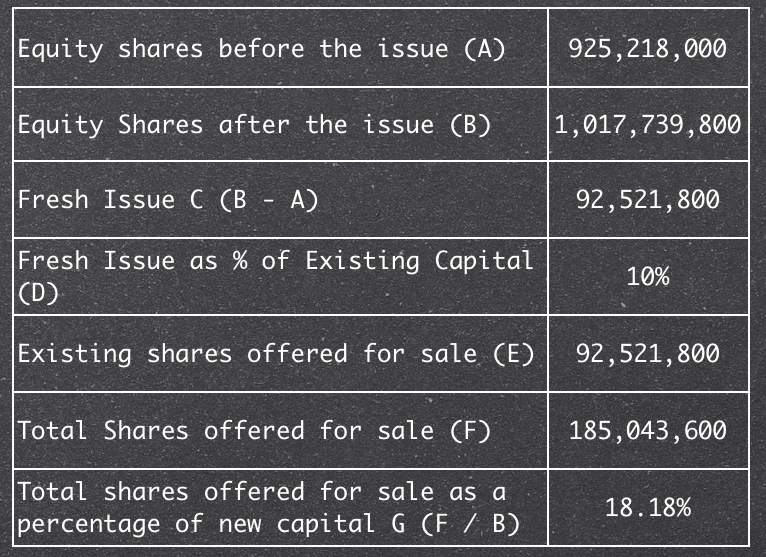 Hindustan Copper Financials
The revenue of the company has grown from Rs. 10,537.59 million in 2006 to Rs. 14,298.48 million in 2010, and the company has been profitable in these years except for 2009 when it had a net loss of Rs. 103.09 million.
Here are the details of revenues and profits in the last few years in Rs. Millions.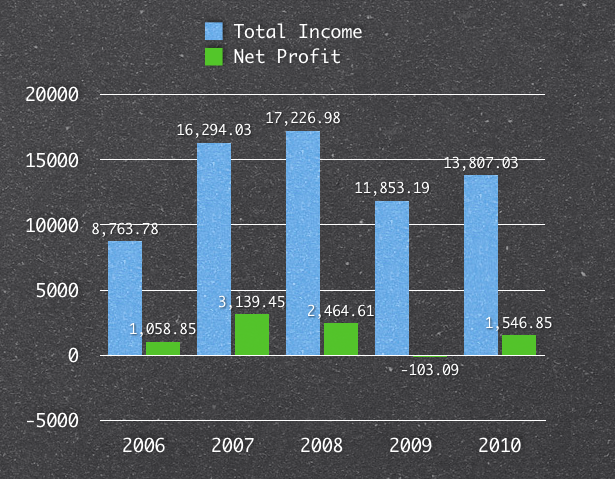 The EPS was Rs. 1.89 in 2010, (0.37) in 2009, and Rs. 3.24 in 2008. The stock was traded at Rs. 312.00 in NSE last Friday. The pricing for this issue is not out yet, and I'll update this post when the pricing of the issue is out.