As India prepares for their quarter final game with Bangladesh tomorrow, and Sri Lanka got destroyed by South Africa today, it took me back to the memories of the India – Sri Lanka final in the last World Cup, and the last game against Zimbabwe, both of which saw a very key innings from MS Dhoni.
Since, Dhoni seems to have such a fantastic temperament while chasing and in general the feeling with the Indian fans is that as long as Dhoni is there any target can be chased, I was wondering what story the numbers tell.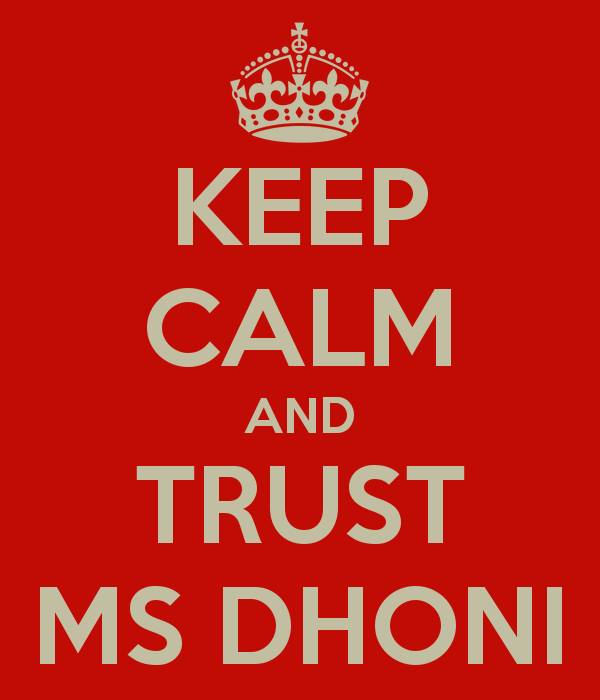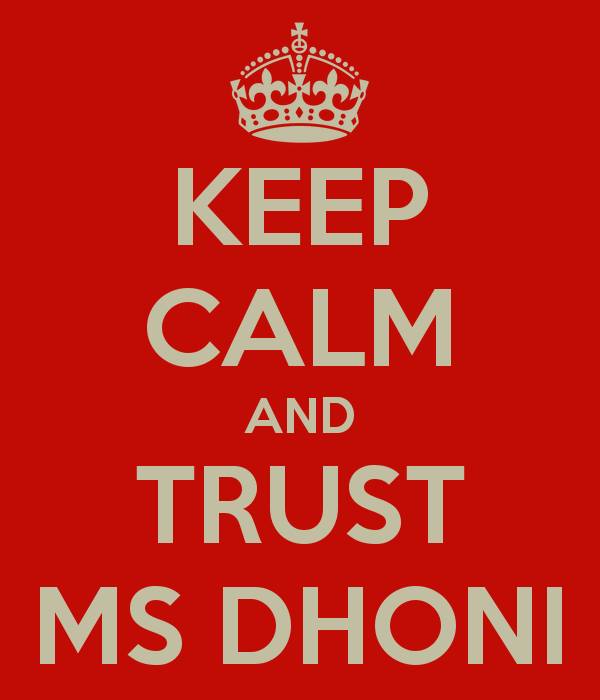 HowStat.com has the record of all the innings that Dhoni has played, his scores, and the times he has been not out in them. From here you can see that there are 66 instances in all ODIs where Dhoni has remained not out. That he has played 260 games and remained not out 66 times at a percentage of 25% is quite remarkable in itself, but it doesn't give us the answer to our question.
The next step is to actually go through each of these innings and find out which one India played second, and what was the result of that. From there, you see that there are 40 such innings, so most of his not outs have come in the second innings. Here is the result of all such games.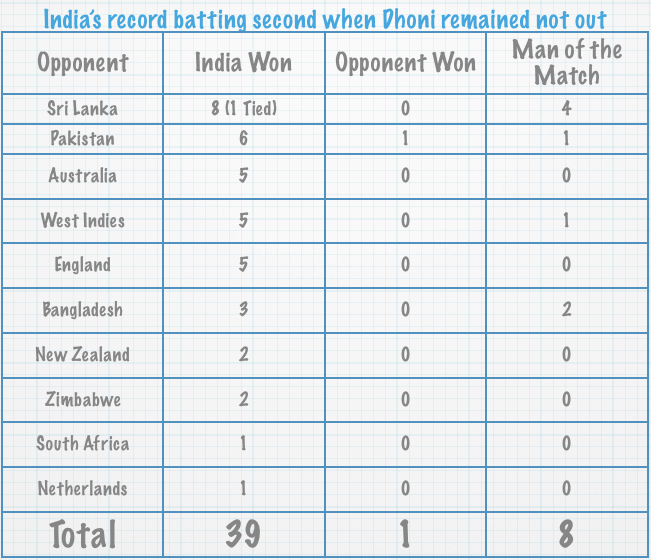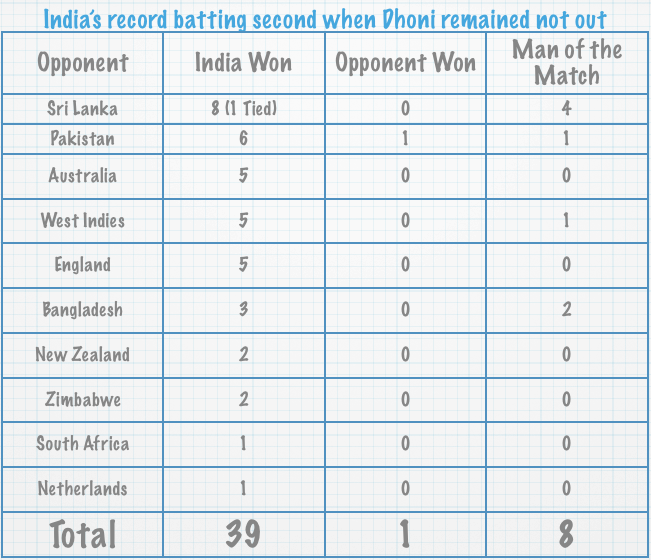 Rather remarkable to see that out of these 40 games, India has won 38 times, 1 game was tied, and 1 was lost by India, and the one which India lost was a game against Pakistan where everyone else got out.
You can read this number a few different ways, and I leave it to you to read it the way you want to read it, but it does show that you can truly keep calm and trust MS Dhoni.