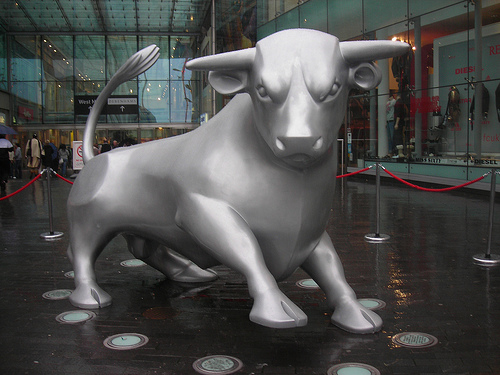 Yesterday I wrote about buying gold coins, and received an email from a reader asking whether there is any way of investing in silver without buying physical silver – like a silver ETF or a silver mutual fund.
I know there are plenty of silver ETFs in the US, and I have even created a list of silver ETFs in the past, but I was not aware of any silver ETFs available to Indian investors.
I dug up a little and found that although Benchmark funds had filed a prospectus for a silver ETF in 2008 – that fund never actually came to existence. A quick glance of the prospectus shows that even this ETF didn't actually plan to buy physical silver, but invest in other overseas ETFs or mutual funds that were invested in silver. So, in that sense – it would not have been a very direct way of investing in silver.
I couldn't find any mutual fund that invests in silver either, and I believe that there is no silver ETF or silver mutual fund in India at this time.
If you are interested in silver, then right now the best bet for you is buying physical silver, although storage of physical silver might become an issue as your holdings grow.
The next best option is probably engaging in commodity trading and trade silver, but this is not something I have done personally, and I have no knowledge of it.
If any of you know a good way to take a position in silver – please do share with the rest of the community here.
Image by Tim Ellis