Update: Updated data for Day 4 now.
Day 1 of the MOIL IPO is over, and I thought I'd create a subscription numbers page like I did for the Power Grid FPO. MOIL is an IPO where no new shares are being issued, and the stake of the state and central government is being sold so the money raised from MOIL IPO is going to go to the state and the center government.
An IPO is divided into various categories like Qualified Institutional Bidders (QIB), Non Institutional Investors (NII), Retail and Employees, and here is how the shares offered are split amongst various categories.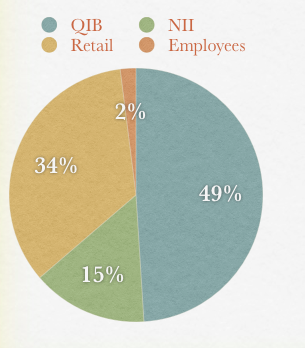 Here are the subscription numbers from NSE at the end of Day 1. I will update these numbers every day to get an idea of how the numbers move.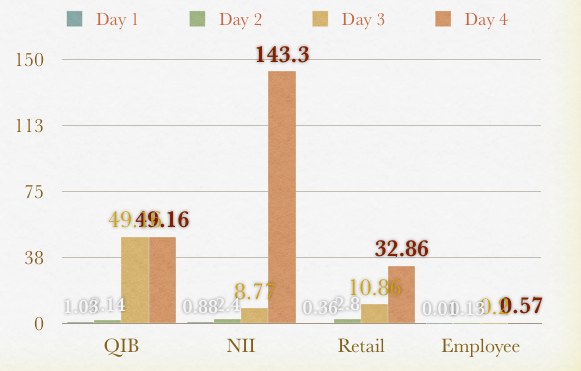 Update: Look at the QIB number zoom on Day 3, and looks like the retail number will also end up a lot higher than we have seen in the past. I will do a full post once the subscription closes, and update this with Day 4 numbers as well.

The green bar represents the second day from NSE. Usually you see QIB zoom up, and retail only grows on the last day but here retail is slightly higher than QIB on the second day. There are two more days left so let's see how high the retail goes.
Also read other details about the MOIL IPO.