I think PFC is going to be last issuer to issue infrastructure bonds, and here is a post about some details on this bond issue.
PFC infra bond issue opened on February 24th 2011, and will close on the March 22nd 2011. The issue has been rated AAA / Stable by CRISIL and LAAA with stable outlook by ICRA.
These PFC Bonds are only going to be issued in the Demat form, and are secured in nature. The face value of each bond is Rs. 5,000 and here is a table with interest rate and maturity information of these bonds.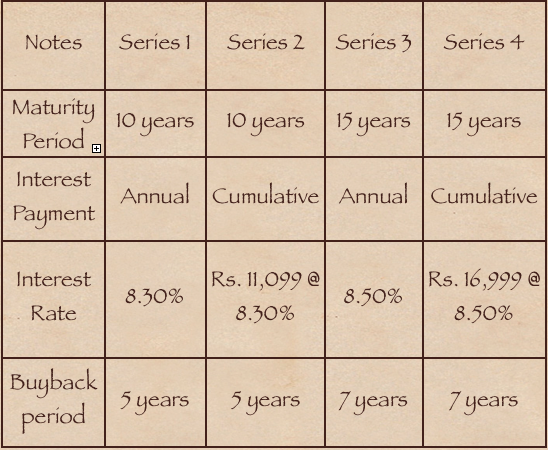 I'm not covering this in a lot more detail because of the many posts about other infrastructure bonds here. If you have any questions then please check out my 80CCF Infrastructure bonds FAQ post, and of course you're always to welcome to post any questions or other thoughts as a comment.