Anil Kumar Kapila who is a regular commenter here for a long time now left a lovely comment in yesterday's post with some do's and don't's for the new year and I took seven of my favorite ones to share them for this new year post.
I've experienced all of these emotions myself at one point or the other and I thought it's a good idea to take some time to go over them and remember when you last experienced such a feeling yourself, and in hindsight – wouldn't you have much rather not yielded to the temptation or avoided it altogether.
Here's what he wrote.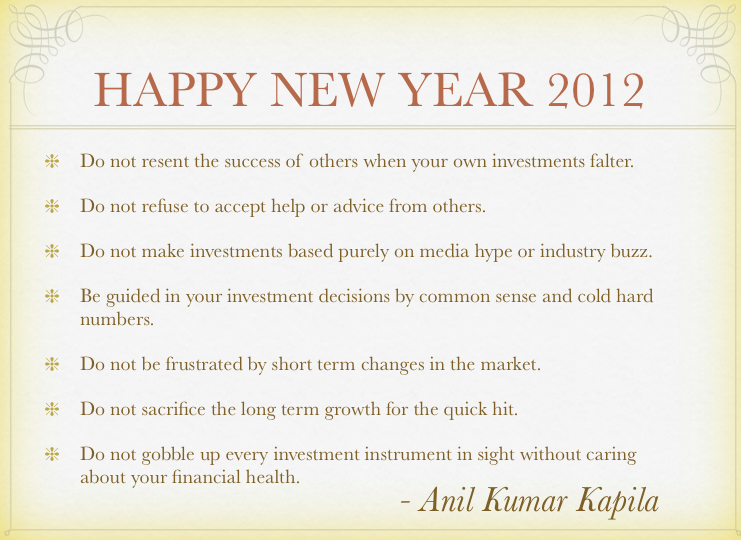 With these great thoughts, here's wishing everyone a very happy new year, may 2012 bring you great wealth and prosperity!
And thanks to Anil Kumar Kapila for sharing these with us!