This post is written by Shiv Kukreja
If you have taken a home loan and have been paying your EMIs quite regularly without even a single default, then it is highly likely that the next time you require any car loan or a credit card, you may be able to secure any of them with quite an ease, that too at a lower rate of interest and probably get your bank to waive the processing charges also. Why is it so and how is it possible? I'll try to share all of that with a series of posts about it.
What is a Credit Information Bureau and how it functions?
A Credit Information Bureau (CIB) is a repository of credit information of all the customers of bureau's members, which includes banks, financial institutions, non-banking financial companies, housing finance companies and credit card companies. Members share this credit information of their customers with CIBs on a monthly basis so that their database gets regularly updated.
CIBs collate only credit information i.e. information on loans such as home loans, automobile loans and personal loans and information on credit facilities such as overdraft facility and credit cards. They do not have any details of customers' savings accounts, fixed deposit accounts or other such investments which constitute the liability portfolios of banks or financial institutions.
At the same time, CIBs disseminate the information to these same lenders, as per their requirements, helping their credit underwriters to make effective credit or lending decisions. These lenders use this information to generate Credit Information Reports (CIRs) and Credit Scores.
CIBs are also also known as Credit Information Companies (CICs). In India, RBI regulates these bureaus. In 1999, RBI proposed setting up such kind of CIBs and start operating. First of such CIBs – CIBIL was set up in 2000. In November 2008, RBI allowed FDI of up to 49% in credit information bureaus, with a ceiling of 10% of the total voting rights for any single investor group.
What is CIBIL and which other CIBs are there in India?
Credit Information Bureau of (India) Limited, or popularly known as CIBIL, became the first such organization that started collating credit information contributed by its members and maintaining records of an individual's payments pertaining to loans and credit cards.
CIBIL was incorporated in 2000 with State Bank of India (SBI), Housing Development Finance Corporation (HDFC), TransUnion and Duns & Bradstreet (D&B) acting as its founding members and in a due course, the shareholdings got diversified to include many other banks and financial institutions. It started with a paid up capital of Rs. 25 Crores.
Founding Shareholding: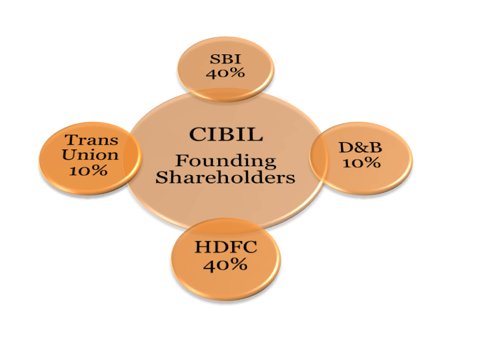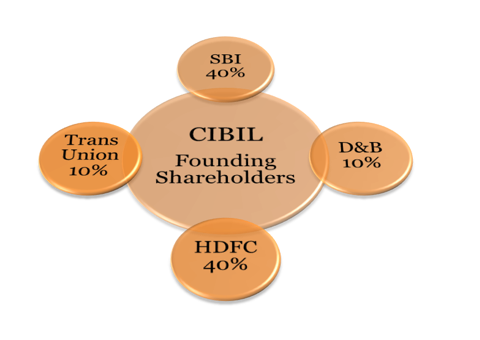 Current shareholding pattern.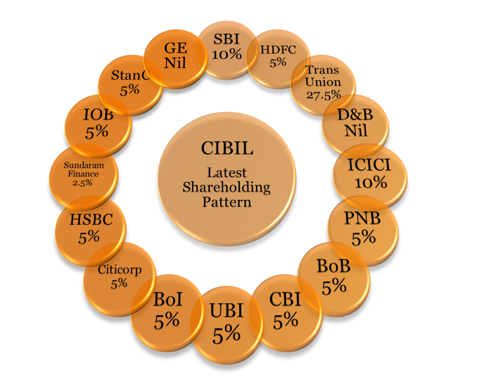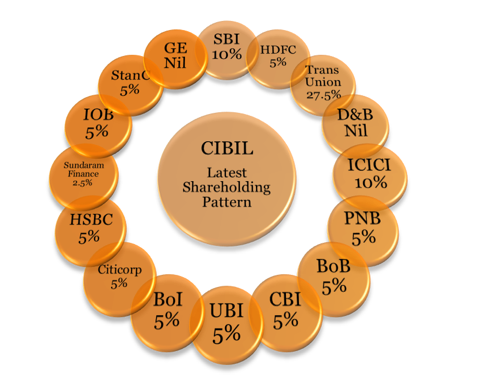 Apart from CIBIL, there are three other credit information bureaus operating in India at present – Equifax, Experian and High Mark. But a large chunk of market share is with CIBIL only as it started collating data quite early and this is the reason I have decided to focus on the working style of CIBIL and the parameters it uses for this purpose.
What is a CIBIL TransUnion Score and what is its significance?
CIBIL TransUnion Score is a score measured out of 900 which provides a lender with an indication of the "probability of default" by an individual based on their credit history. This score suggests lenders the pattern of an individual's credit usage and loan repayment behaviour.
Your CIBIL TransUnion Score is like your marks in any competitive entrance exam, say like CAT entrance exam for MBA. A higher score in the exam (credit score) do increase your chances of getting admission into a good B-school (getting a loan approval) but doesn't guarantee it unless you do good in your interview, group discussion and Ex tempore (your income, years of employment, debt burden, age etc). All these things should fit with a lender's internal credit policy before one's loan application gets the final approval.
CIBIL TransUnion Score ranges from -1 (or NH) to 0 (or NA) and 300 to 900. Loan providers used to prefer a credit score which was greater than 700 and over the years their preference has gone past 750 now. The closer the borrower's CIBIL TransUnion Score is to 900, the more confidence the lender will have in borrower's ability to repay the loan and hence it becomes more likely that the loan application will get approved and the better would be the terms offered by the lenders.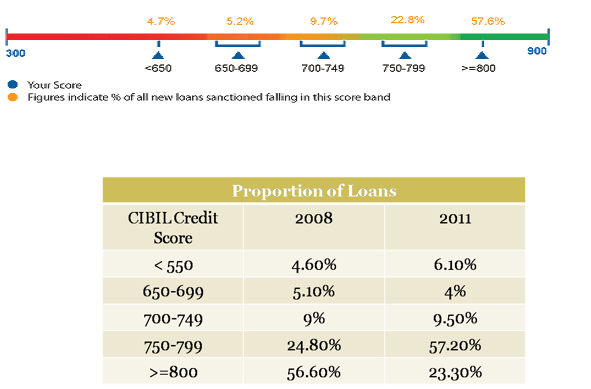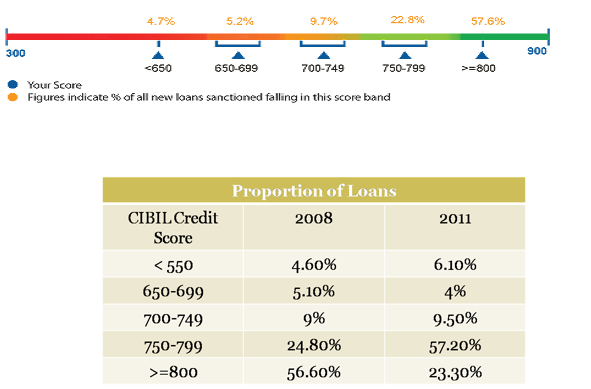 Without a Score, the lenders would treat all loan seekers equally, probably charge a higher rate of interest to all the borrowers. In other words, the entire class of students (borrowers) getting a punishment for the mischief played by a few (defaulters).
Though I did not find anywhere what 'NH' or 'NA' stand for in CIBIL TransUnion Score terminology, I assume the full form of NH to be "No History" and NA to be "Not Applicable". An applicant gets a score of NH or -1 when he does not have a credit track record at all and a score of NA or 0 when his credit track record is less than 6 months.
As per CIBIL, a credit score of NA or NH is not a bad thing at all. These mean one of the below:
1) One does not have a credit history at all or enough of a credit history to be scored, i.e. the applicant is new to the credit system.
2) One does not have any credit activity in the last couple of years.
3) One has just add-on credit card(s) and no direct credit exposure in his/her own name.
If a person has never used a credit card or taken a loan, then there will not be any relevant credit score for a lender's reference. The eligibility for a loan, in that case, will be based on one's income, years of employment, age, etc. That means, if you did not appear for the CAT entrance exam then the B-schools will judge your abilities and give you the admission on the basis of your marks in 10th, 12th or college exams and other factors such as interview, group discussion, Ex tempore etc.
This was the first post on CIBIL Credit Score system and Credit Information Report. I'll soon come back with some more details to throw some more light on this unique system of keeping record of an individual's credit history.
Coming Soon:
What is a CIBIL Credit Information Report (CIR) and what is its significance?
 How to check your Credit Score and purchase the Credit Information Report?
Factors affecting your Credit Score and Can a Credit Score be improved?
How to get the discrepancies corrected on my CIR? and some cases of customer disputes.