I read that HDFC is coming out with a new gold ETF, so I thought I'd check out how the existing ones are doing, and see what is the difference in returns between the gold ETFs that are already present in the market.
I went to the NSE website, and looked up the closing prices for all 7 existing gold ETFs for the past couple of years.
Here is how they have moved over the past two years.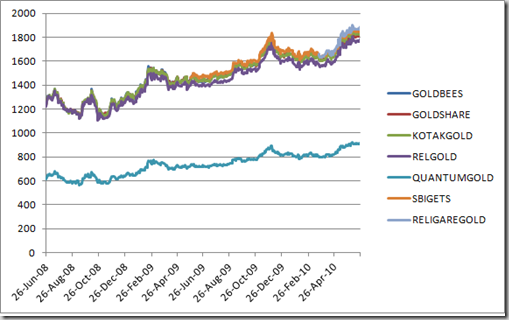 As you would have probably expected, the prices move quite close together, and you can hardly notice any difference between the ETFs.
Next up, I did a chart of the absolute returns of the gold funds that have been in existence for the entire two year period.
Here is how that looks.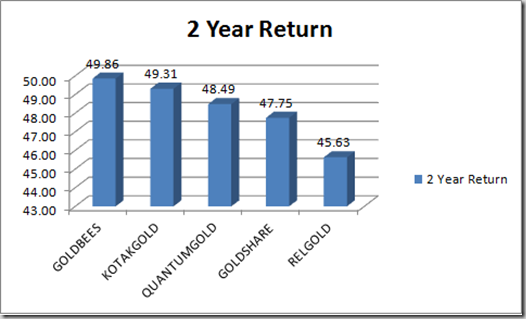 GOLDBEES does the best (and it does quite well in volumes also, as I mentioned in my best gold ETF post), and that is due to the fact that its expenses are lower than the competitors. More competition is always good for the customer, but unless someone comes up with an ETF with expenses lower than GOLDBEES, I can't imagine them to be the best on this chart.