A couple of weeks ago, I wrote about the Moneycontrol portfolio tool. Abhishek, who is a regular reader, and has interacted with me in the past, left a comment recommending the Rediff portfolio tool. So, I checked it out, and was not disappointed with what I saw.
It is easy to use and you can get started very quickly on it. It loads up fast, is divided into frames, which you can drag and drop, and is good for all the basic stuff you need in a portfolio tool.
Since I've been using Moneycontrol for a number of years now, I myself won't switch over to this, but if you are just starting out, you can give it a try. It is free and won't take more than 20 minutes to set up. Here are the steps you need to take:
Go to Rediff Money Portfolio and enter your email address. Next up, you will be asked to enter some personal information.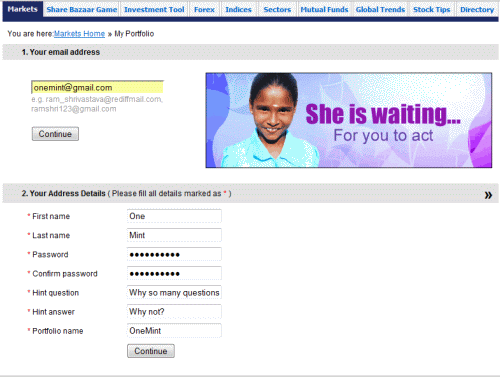 Enter your information and hit "Continue". After you hit "Continue", you will be asked to search for a stock or a mutual fund on the next screen. Input the name of a stock, and hit submit.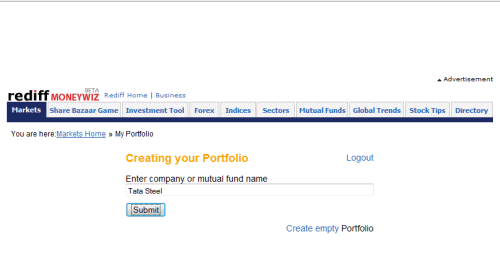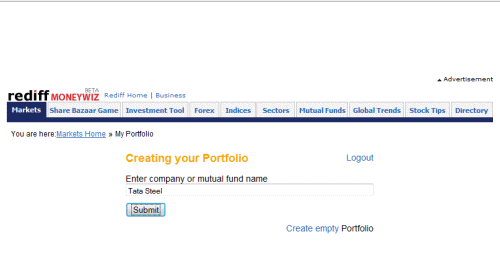 On the next screen, you will see search results and the option to add in: Quantity, Cost and Date. You can add these details and hit "Add".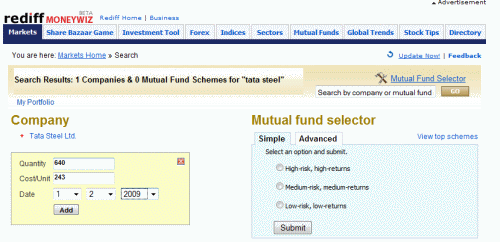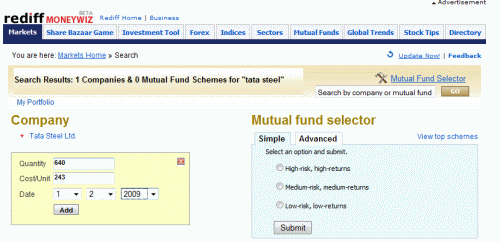 On the next screen, you see your holdings. It will look like this: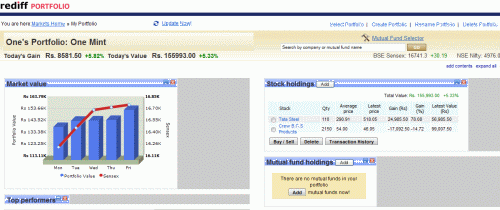 The pretty bar graph you see on the left is the market value of your portfolio and how it fared over the last week. It shows daily gains on the top left, which is usually something that a lot of people like to see.
The coolest thing about this portfolio is that it is divided in frames and you can drag and drop them to make it suit your need.
Try it out and let me know what you think. I'd also be interested to know which other free portfolio tools you use, and what are the cool features in them?