One of the best investing books I've read is One Up On Wall Street by Peter Lynch, and I've decided to give away three free copies to OneMint readers.
I've been toying with having this idea of a give-away on OneMint for some time now, and have finally decided to hold it today. Here is how you can enter it.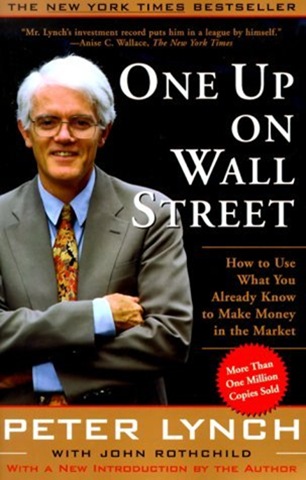 As you know OneMint has a Facebook page which has got 107 people liking it as of now. I'd like to grow this number, and to enter this give – away you have to do the following:
Think of someone who will benefit from OneMint, and ask them to like the page, then leave a comment here telling me that you have done so.
If you don't have a Facebook account, and are interested in the book just leave a comment, and you are eligible.
I will choose three winners at random next Sunday, and get them the book from Flipkart or Amazon or somewhere. You have to be either in India or US to be eligible for this because those are the only two countries I know how to order the book, and also because the majority of the existing readership is in these two countries.
The thought behind this
Scams have been raining on us from the past few months, and frankly all of this has become quite depressing, but at the same time you see people helping out each other without any expectation of return in your daily lives as well, so it's not as if all of humanity has become corrupt.
So I thought what would happen if I ask people to enter this give away purely on the basis of good faith?
I've been wondering about this or long, and I am sure now that you think about it you are curious too. So, there you go – that's my reason – suggest OneMint to a friend, and leave a comment on this post.
I'll close the entries next Saturday the 11th of December, 2010, and declare winners on Sunday the 12th of December, 2010. The winners will be chosen randomly, and please use a valid email address in the email field to allow me to contact you.
Edit: You don't actually need to mention the name of the person who you have recommended the site to. Just leaving a comment that you did so is enough.
Edit 2: Please leave a comment on this post, as I will create a numbered list out of all the comments, and use a random number generator to pick up winning entries from the comments on this post.
Replying by email will not suffice because that's only visible to me.
Leaving a comment on Facebook makes it difficult to create the numbered list without any intervention from me, so please leave a comment here, and not on the Facebook page.