Yesterday someone left a comment about a fixed deposit with a co-operative bank called Mogaveera. Here is what he said.
Mogaveera Co-Op Bank is offering 10.25% for normal customers and 10.50% for senior citizens. These are for a tenure of 13-18 months. Excelent yied of around 10.93% and 11.21% respectively.

They do have some Tax benifit scheem.

These guys are in the market since 1946 and are doing well.
This isn't really that great an interest rate, and some banks are giving interest rates close to this. We have also seen that some NCDs have also been offering interest rates around this number.
In general, my perception is that trouble with co-operative banks is much more common than trouble with other banks, and at present I can't think of any reason why I would want to bank with a co-operative bank.
This perception was only made stronger when I Googled Mogaveera co-operative, and found these results.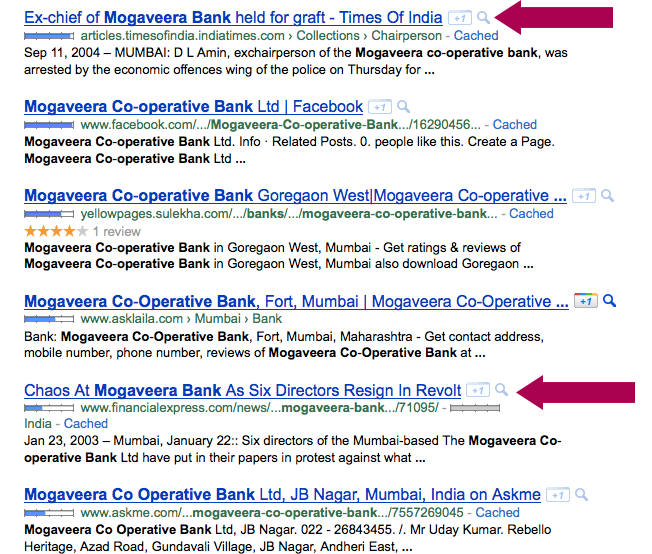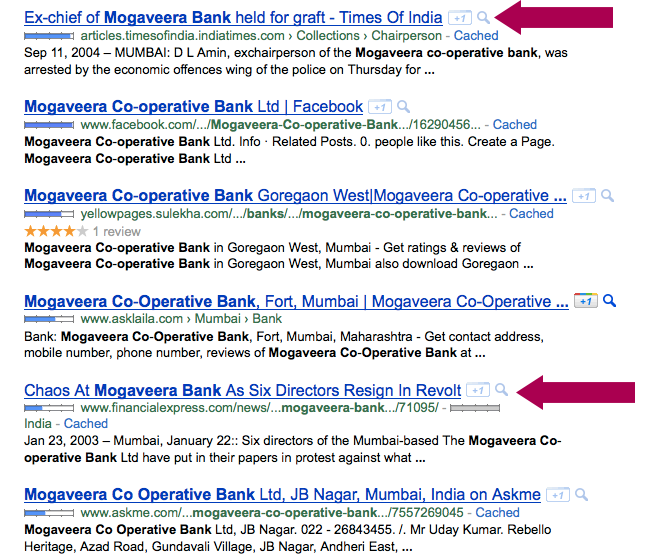 In 2003, 6 directors resigned against activities of the then chairman, then in 2004, the same chairman was arrested by the police for duping the bank of Rs. 7.9 crores. In 2006, RBI fined the bank Rs. 5 lacs because they were giving advances to the relatives of the promoters.
Admittedly, these are old stories, and I didn't research more to see what happened of the cases, or what became of the people who had deposits in the banks, but if you were going to put your money in a bank you should be aware of such things.
If you have dealings with co-operative banks then another good thing to be aware of are the press releases issued by RBI on action it takes against co-operative banks. Recently it has penalized Mehsana Urban Co-operative Bank and Kodagu District Co-opearative bank. These penalties can act as an early warning system, and you can either search for them at the RBI website periodically,  or create Google alerts for them, and have the notification sent to you if they come in the news. Creating Google alerts is probably more practical, and efficient as you will get the news in real time.