The market crashed 288 points today as the DMK withdrew their support for the current UPA government and reminded people how fragile a coalition government can be, and indicated that the government will probably need to spend the time till the next election in managing the coalition and not the economy.
I wanted to see what's the possibility of the government falling down, and while there were a lot of opinions on what will happen now, I didn't find an easy way to see which parties hold how many seats in the Lok Sabha, and were currently providing support to UPA.
The best page I saw about which parties held how many seats was the page of the Lok Sabha that has the break up of which party holds how many seats in the Lok Sabha.
Here is a chart that breaks down this data for the major parties and then I have pasted the full list under that.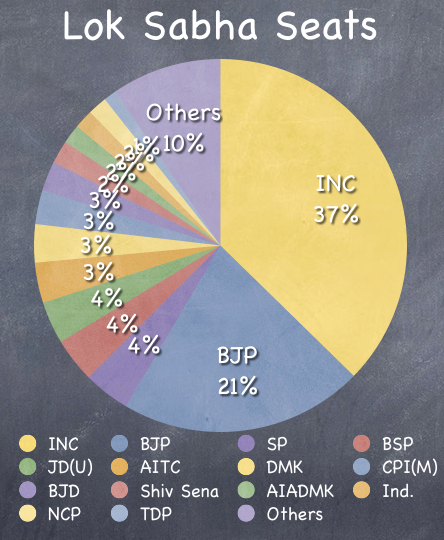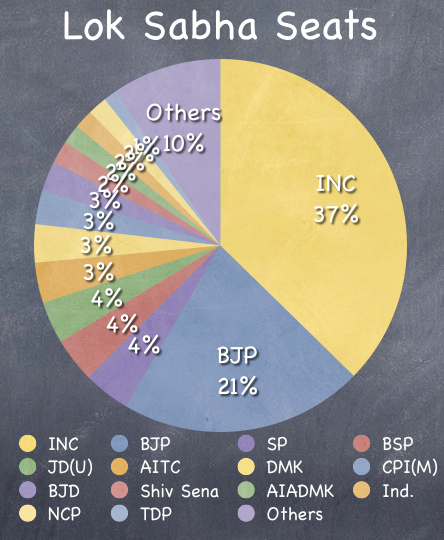 Full list:
The DMK with its 18 members is one of the bigger partners of the UPA and it was useful for me to look at this data in this manner. I have long felt that the biggest threat to the Indian economy's growth is the political uncertainty and inefficiencies that exist and events such as todays further reinforces that.