In what seems to be a one way slide, India's GDP growth slowed down yet again with both the quarterly and annual numbers coming out lower than last year's comparable period.
This has been a sad story for quite a while now, and that the growth in the current fiscal is even worse than the 2008 – 09 period where the global economy was close to falling off a cliff shows that India's growth story and the dreams of a demographic dividend are turning into a nightmare.
Here is a chart that shows the GDP growth from 2002 till date.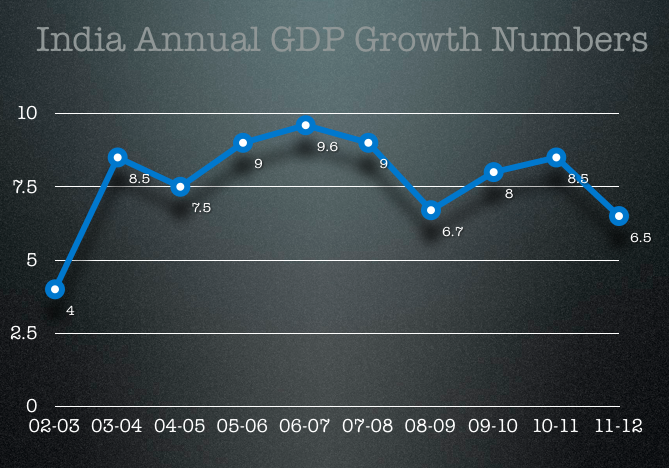 As you can see – the worst year in quite some time was 2008-09 when the sub-prime mortgage crisis in the US shook the whole world, and last year's growth is even worse than that!
Imagine what would happen if the Euro crisis gets worse and the economy gets another shock from there – it won't be surprising if the GDP growth for this year dips under 4% if that were to happen.